SSDMF (CFast Card to SATA Adapter ver1.2)
Introduction:
This adapter is designed to enable CFast media to be used as a direct replacement for a 2.5" SATA hard drive. Any equipment, such as a laptop that uses a 2.5 SATA hard drive can easily be converted to use a low power, shock resistant CFast media, just like a solid-state drive (SSD). Once installed, the CFast appears as an ordinary SATA hard drive and can be configured as a boot device using any OS.
Function
Input socket: CFast
Output connection: SATA 22-pi
Up to 1.5 Gbps transfer rate
No driver required
Power management circuit designed to protect inserted devices
System Requirements
Windows ME/2000/XP/Vista/ 7
Mac OS 10.1.3 or above
Notebook or desktop computer with a free SATA port
SSDMF ver1.2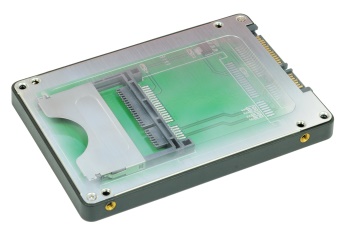 SSDMFmodule ver1.2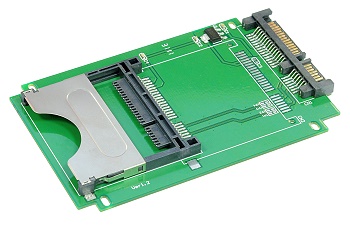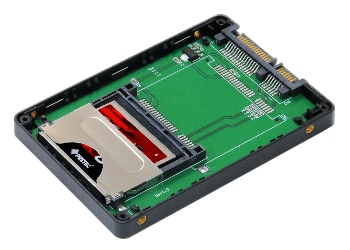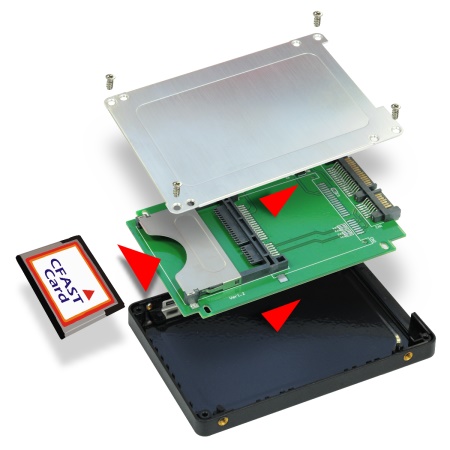 MP2S, SSDMA, SSDMB,SSDMC,SSDMC-U,SSDMD,SSDMF for SSD minicard comparison 2011/Apr/21

Functions comparison

MP2S ver 1.0b

SSDMA

SSDMB

SSDMC

SSDMC-U

SSDMD
ver1.0

SSDMF
ver1.2

interface

PATA / SATA
(EeePC)

USB2.0

USB3.0

SATA

SATA

SATA

EeePC PATA SSD support

Yes

Yes

EeePC SATA SSD support

Yes

Yes

mSATA SSD support

Yes

Yes

Yes

memory card

SD card x2
(For SDXC / UHS-I)

CFast

Access LED

Yes

Yes

Yes

Appearance

2.5"HDD or

Add-on card

Mini USB2.0 connector

MiniCard dimension support

Notice:
Almost mini-SATA SSD haven't USB interface. Please check your mini-SATA SSD is supported for USB interface. Otherwise SSDMC-U USB function should invalid.
The SSDMC / SSDMC-U / SSDMD / SSDMF Products only support 2.5" HDD Dimension.
SSDMF

Package Contents

Unit price:

US$ 28

SSDMF (CFast Card to SATA Adapter ver1.2) x1

Screw x4