Product Overview
M2F is U.2/SFF8639 adapter from M.2 Socket 3.
This module allows you connect Intel Solid-State Drive 750 Series device to M.2 slot through a standard SFF8639 port and power cable.
M2F supports M.2 socket 3 with Type SFF-8639 interface.
M2F supports 12V power by SATA 15pin connector for device.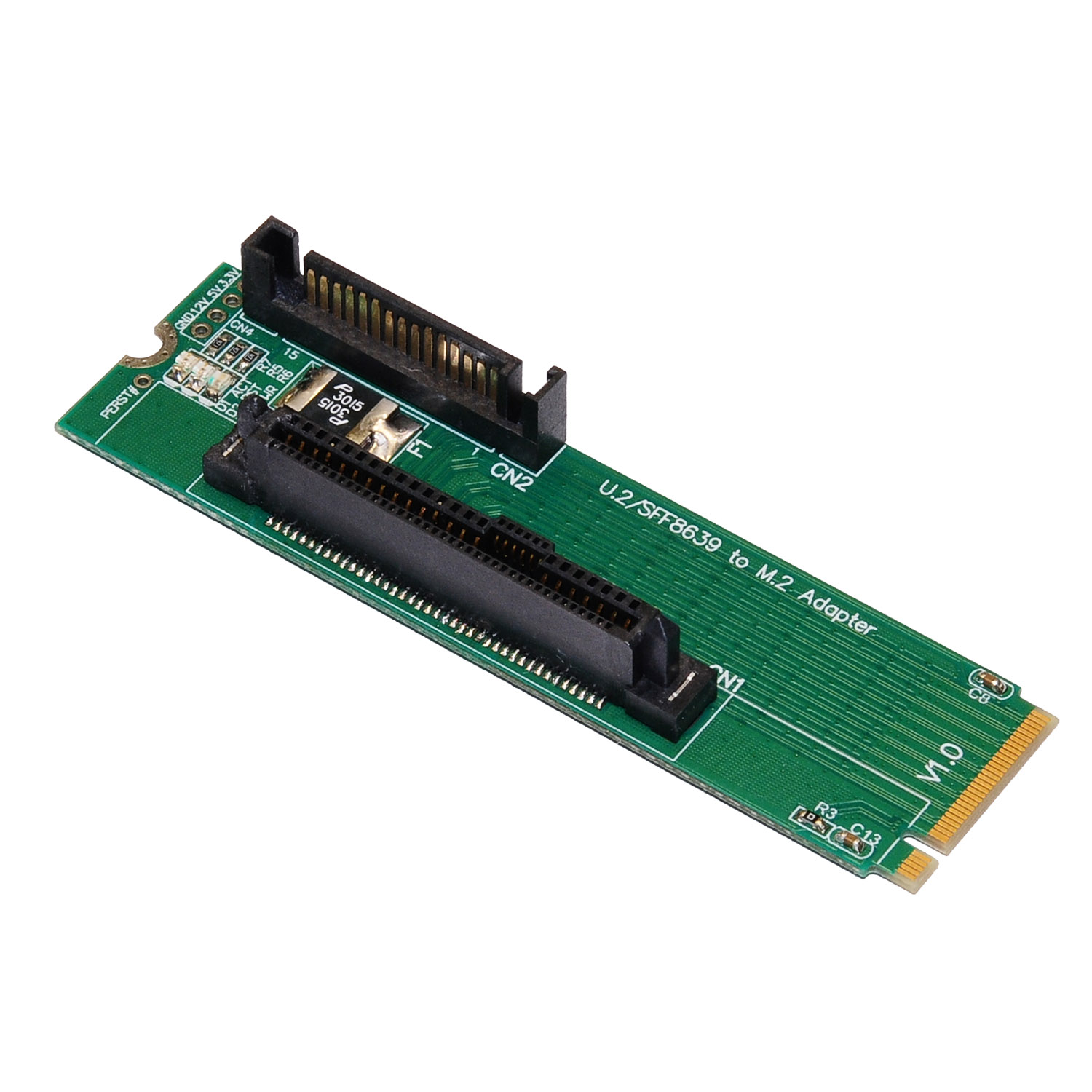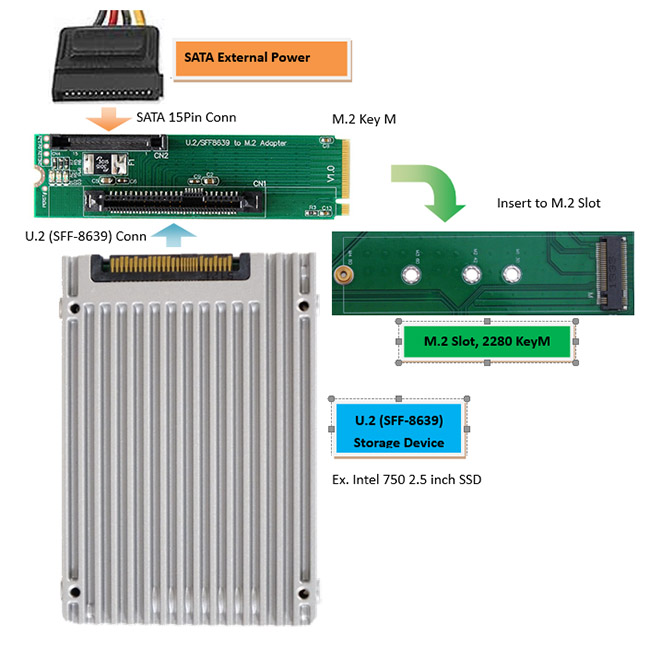 Function
---
Interface : Standard SFF8639 slot.
12V power support by SATA 15pin power connector.
Specification
---
Gold Finger: M.2 (NGFF) Type 2280-D2-M (Height Excluded)
Connector: U2. (SFF-8639), PCIe X4
Power: SATA 15Pin, 12V input for U.2 Storage Device